Fremont Orthopaedics providers have broad training and experience in the treatment of patients of all ages who experience new, acute injuries and chronic, painful conditions. Our surgeons have practiced in large university-based medical facilities and trauma centers. Patients are offered the most current and evidence-based treatment options, customized to their lifestyle. Additionally, each of our surgeons have advanced surgical fellowship training, offering patients specialized expertise in certain injuries and areas of the body.
University of Washington,
Department of Orthopaedics and Sports Medicine
Taos Orthopaedic Institute
BOARD CERTIFIED ORTHOPAEDIC SURGEON
Since late 2016, Fremont Orthopaedics has been owned and operated by Dr. Cory Lamblin. Dr. Lamblin has been caring for the citizens of Fremont County since 2012.
Dr. Cory Lamblin grew up in Cheyenne, Wyoming and graduated from the University of Wyoming. As a student in the WWAMI program, Dr. Lamblin attended medical school at the University of Washington in Seattle. Following his orthopaedic surgery residency, Dr. Lamblin completed additional subspecialty training in sports medicine and arthroscopic surgery at Taos Orthopaedic Institute. Dr. Lamblin is excited about his return to Wyoming and is eager to care for patients in Fremont County and the surrounding regions.
Read what people are saying about Dr. Lamblin >
Dr. Lamblin treats a wide variety of orthopaedic injuries and conditions. He has particular clinical interests in orthopaedic trauma and sports related injuries. Dr. Lamblin has specialized expertise in arthroscopic (less invasive) procedures to treat knee and shoulder injuries. An increasing array of injuries are able to be treated with arthroscopic surgery techniques. Knee injuries commonly treated with arthroscopy include ligament injuries (such as ACL and MCL tears), meniscus tears, and cartilage damage. Shoulder injuries frequently treated by arthroscopy include rotator cuff, biceps tendon, and labral injuries.
Dr. Lamblin is an active member of US Ski and Snowboard Association Physician Pool. He intermittently travels with the athletes to provide medical support as they represent our country at various competitions. His prior work with the Washington Husky athletes and New Mexico Highlands University football team has been a personal highlight of his sports medicine career. He continues to provide competent and compassionate care to athletes from all sporting backgrounds.
On a personal level, Dr. Lamblin is a passionate outdoor enthusiast. He enjoys skiing/snowboarding, mountaineering, climbing, road cycling, and mountain biking. His interests align nicely with the outdoor recreation of wonderful Wyoming!
"I enjoy helping patients on their journey from the initial injury or office visit through treatment or surgery to a place of healing, recovery, and return to their desired activities."
-Dr. Cory Lamblin
University of Texas Health Science
Center at San Antonio
University of Texas Health Science Center
at San Antonio
The Hand Center of San Antonio
BOARD CERTIFIED ORTHOPAEDIC SURGEON
Dr. Francisco joined Fremont Orthopaedics in 2017. Dr. Francisco grew up in rural Southern Utah working on farms and enjoying all that a small town has to offer, in particular fishing, horses, and hunting. While attending Utah State University, Dr. Francisco met and married his wife, Jan, and together they moved to San Antonio, Texas for Dr. Francisco to attend medical school and residency. Dr. Francisco, his wife Jan, and their five children enjoy the Fremont County lifestyle.
Read what people are saying about Dr. Francisco >
Dr. Francisco is a broadly trained orthopaedic surgeon who treats a spectrum of musculoskeletal injuries and conditions, such as knee and hip arthritis and broken bones. He has particular interest and surgical skill in treating problems of the shoulder, elbow, and hand, such as shoulder arthritis, carpal tunnel syndrome, and Dupuytren's Disease. Among many other procedures, Dr. Francisco offers total shoulder replacement, endoscopic carpal tunnel surgery, and upper extremity trauma and reconstruction surgery. Dr. Francisco is pleased to offer patients the option of office based surgery for carpal tunnel and trigger finger release in addition to select minor procedures.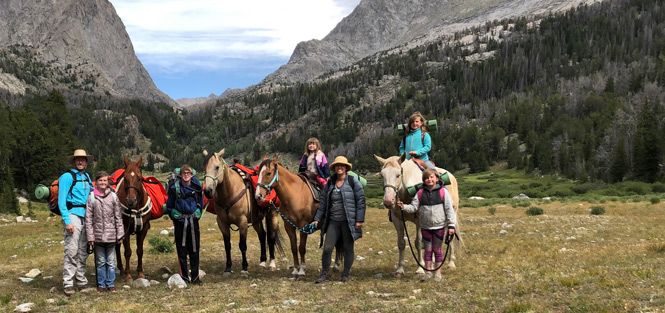 Dr. Francisco became interested in ceramics during high school and was awarded a scholarship for his artwork at Utah State University. He had intentions of becoming a professional artist, but after a two-year mission for his church in Russia he changed his career aspirations to medicine. While he still enjoys artistic pursuits, most of Dr. Francisco's leisure time is spent working outdoors on his family's property. Dr. Francisco's other interests include fly-fishing, horses, and hunting. He and his family thoroughly enjoy all of the recreational opportunities that are available in Fremont County.
Geoff Kraemer, DPM, AACFAS Podiatry
Degree in Podiatric Medicine
Des Moines University
Des Moines, IA
West Houston Medical Center
Houston, TX
PODIATRY, FOOT & ANKLE SURGERY
Dr. Kraemer was raised on a hog farm in Dubuque, Iowa. He graduated from the University of Iowa with degrees in Finance & Marketing. After working various jobs for 4 years, Dr. Kraemer turned his attention to medicine, re-enrolling at U of Iowa and completing his pre-medical coursework. He graduated from Des Moines University with a degree in podiatric medicine and completed his residency in Houston, Texas, where he not only got great surgical training, but more importantly met his future wife Christina. Before coming to Wyoming, he practiced in Hutchinson, Kansas. While still continuing to work in Worland, Dr. Kraemer is expanding his practice to Lander and Riverton as he joins Fremont Orthopaedics. Dr. Kraemer is board-qualified in both foot surgery and reconstructive rearfoot & ankle surgery, and excited to be able to offer residents of Fremont County the opportunity to get care at home instead of having to travel to other cities.
Dr. Kraemer treats all aspects of the foot & ankle, including problems related to bones, nerves, muscles/tendons and skin. The most commonly treated conditions are plantar fasciitis, morton's neuromas, ingrown nails, metatarsal stress fractures, ankle/subtalar joint pain and achilles tendonitis. He has a particular interest in underrecognized and undertreated conditions like chronic ankle instability and adult acquired flatfoot. Surgically, he performs a large variety of elective procedures, from bunion and hammertoe repair to ankle arthroscopy to complicated reconstructive procedures related to both pediatric and adult acquired flat feet and painful arthritic conditions. He also repairs traumatic injuries to the foot and ankle including metatarsal fractures, lisfranc injuries, ankle fractures and achilles tendon ruptures. Additionally, Dr. Kraemer performs diabetic wound care and works closely with other specialists to appropriately treat complications related to diabetes.
Dr. Kraemer enjoys all of the outdoor experiences Wyoming has to offer. He and his family enjoy hiking, mountain biking, offroad adventures and skiing. He also enjoys scuba diving and continues to advance his leathercraft skills. He and his wife Christina are raising their daughter surrounded by an always increasing number of animals, currently consisting of chickens, ducks, geese, turkeys, goats, a mini-pony a mini-donkey and a mini-mule.
Jesse S. Morse-Brady, FNP
Jesse S. Morse-Brady, FNP
Doctor of Nursing Practice
University of Wyoming
Master of Science in Nursing
University of Arizona
Master of Science in Health Sciences
Montana State University
Jesse Morse-Brady, DNP, MS, FNP-BC, joined Fremont Orthopaedics in 2019. She has been caring for patients in Fremont County since 2014 in both perioperative and primary care settings.
Ms. Morse-Brady has lived in various locations throughout New England and the Mountain West and has worked in healthcare settings since 2008. Her interests in public and global health led her to complete a master's degree with a focus in international medicine through Montana State University. She lived and conducted rural healthcare implementation research in the Achham region of Nepal as the Director of Research and Advocacy for Nyaya Health International. When Ms. Morse-Brady returned to the United States, she completed her nursing education and worked for several years before pursuing her doctorate of nursing practice at the University of Wyoming, with a focus in family nursing practice.
Ms. Morse-Brady was trained in family practice, with a focus in the management of acute and chronic diseases across the lifespan. She has particular interests in wellness, rural healthcare delivery, and the impact of orthopaedic conditions on everyday life.
Ms. Morse-Brady works closely with Drs. Lamblin and Francisco to treat patients of all ages with a variety of injuries and musculoskeletal conditions. She provides care to surgical patients in their preoperative preparations, postoperative treatment, and rehabilitation. Ms. Morse-Brady's family practice background enables her to work with patients to optimize their overall health through diet and lifestyle coaching and improved management of chronic diseases, such as cardiovascular disease and diabetes. Ms. Morse-Brady helps patients improve their overall wellness as they progress through orthopaedic pain and injury to healing and recovery.
Ms. Morse-Brady spends most of her free time rock climbing, bicycling, skiing, fishing, gardening, and exploring the mountains. She and her husband live in Lander, along with their dogs, cat, turkeys, geese, and numerous houseplants.