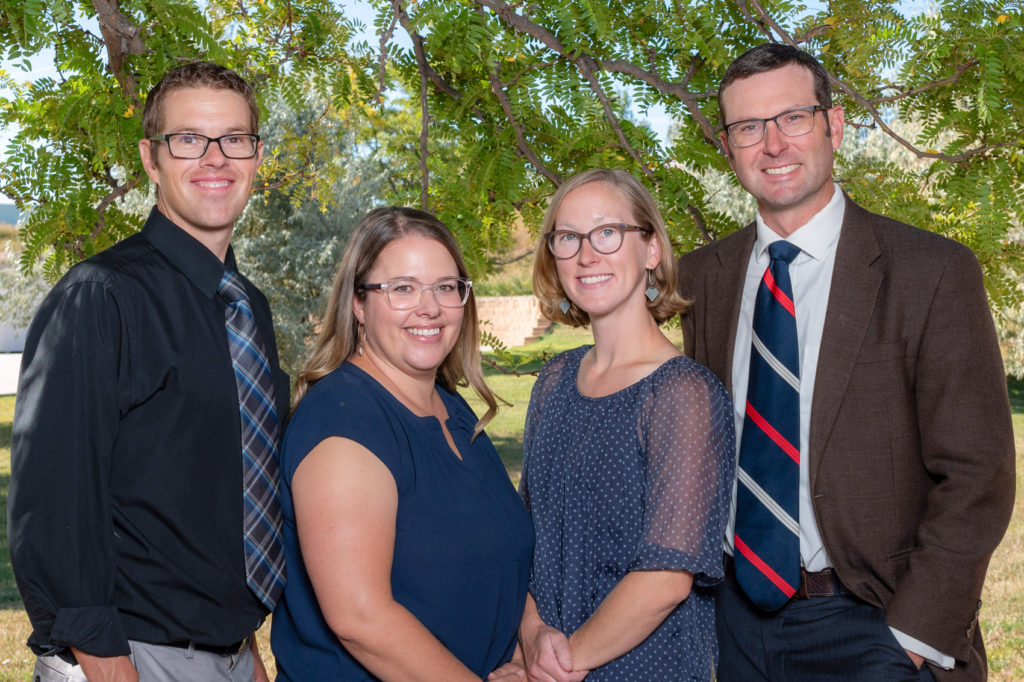 Fremont Orthopaedics providers have broad training and experience in the treatment of patients of all ages who experience new, acute injuries and chronic, painful conditions. Our surgeons have practiced in large university-based medical facilities and trauma centers. Patients are offered the most current and evidence-based treatment options, customized to their lifestyle. Additionally, each of our surgeons have advanced surgical fellowship training, offering patients specialized expertise in certain injuries and areas of the body.
University of Washington,
Department of Orthopaedics and Sports Medicine
Taos Orthopaedic Institute
BOARD CERTIFIED ORTHOPAEDIC SURGEON
Since late 2016, Fremont Orthopaedics has been owned and operated by Dr. Cory Lamblin. Dr. Lamblin has been caring for the citizens of Fremont County since 2012.
Dr. Cory Lamblin grew up in Cheyenne, Wyoming and graduated from the University of Wyoming. As a student in the WWAMI program, Dr. Lamblin attended medical school at the University of Washington in Seattle. Following his orthopaedic surgery residency, Dr. Lamblin completed additional subspecialty training in sports medicine and arthroscopic surgery at Taos Orthopaedic Institute. Dr. Lamblin is excited about his return to Wyoming and is eager to care for patients in Fremont County and the surrounding regions.
Read what people are saying about Dr. Lamblin >
Dr. Lamblin treats a wide variety of orthopaedic injuries and conditions. He has particular clinical interests in orthopaedic trauma and sports related injuries. Dr. Lamblin has specialized expertise in arthroscopic (less invasive) procedures to treat knee and shoulder injuries. An increasing array of injuries are able to be treated with arthroscopic surgery techniques. Knee injuries commonly treated with arthroscopy include ligament injuries (such as ACL and MCL tears), meniscus tears, and cartilage damage. Shoulder injuries frequently treated by arthroscopy include rotator cuff, biceps tendon, and labral injuries.
Dr. Lamblin is an active member of US Ski and Snowboard Association Physician Pool. He intermittently travels with the athletes to provide medical support as they represent our country at various competitions. His prior work with the Washington Husky athletes and New Mexico Highlands University football team has been a personal highlight of his sports medicine career. He continues to provide competent and compassionate care to athletes from all sporting backgrounds.
On a personal level, Dr. Lamblin is a passionate outdoor enthusiast. He enjoys skiing/snowboarding, mountaineering, climbing, road cycling, and mountain biking. His interests align nicely with the outdoor recreation of wonderful Wyoming!
"I enjoy helping patients on their journey from the initial injury or office visit through treatment or surgery to a place of healing, recovery, and return to their desired activities."
-Dr. Cory Lamblin
University of Texas Health Science
Center at San Antonio
University of Texas Health Science Center
at San Antonio
The Hand Center of San Antonio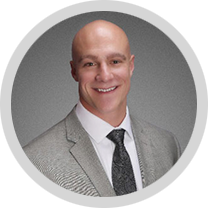 "FIVE STARS all the way around... After college and pro football I was constantly in pain. After two shoulder surgeries (one in each shoulder) it's the first time in 10+ years living pain free and no more sleepless nights... I have had over 13 orthopaedic surgeries and wouldn't use another doctor other than Fransisco..."
                                        -Beau Wendling
BOARD CERTIFIED ORTHOPAEDIC SURGEON
Dr. Francisco joined Fremont Orthopaedics in 2017 and is a co-owner of the practice. Dr. Francisco grew up in rural Southern Utah working on farms and enjoying all that a small town has to offer, in particular fishing, horses, and hunting. While attending Utah State University, Dr. Francisco met and married his wife, Jan, and together they moved to San Antonio, Texas for Dr. Francisco to attend medical school and residency. Dr. Francisco, his wife Jan, and their five children enjoy the Fremont County lifestyle.
Read what people are saying about Dr. Francisco >
Dr. Francisco is a broadly trained orthopaedic surgeon who treats a spectrum of musculoskeletal injuries and conditions, such as knee and hip arthritis and broken bones. He has particular interest and surgical skill in treating problems of the shoulder, elbow, and hand, such as shoulder arthritis, carpal tunnel syndrome, and Dupuytren's Disease. Among many other procedures, Dr. Francisco offers total shoulder replacement, endoscopic carpal tunnel surgery, and upper extremity trauma and reconstruction surgery. Dr. Francisco is pleased to offer patients the option of office based surgery for carpal tunnel and trigger finger release in addition to select minor procedures.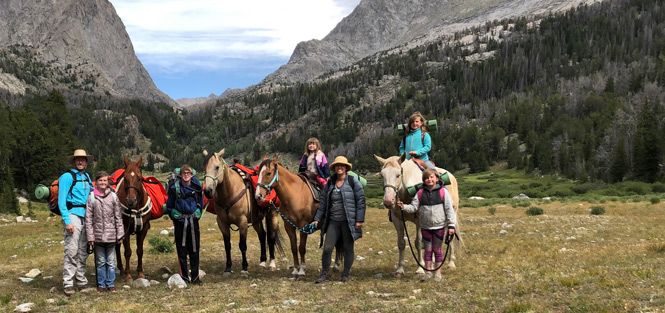 Dr. Francisco became interested in ceramics during high school and was awarded a scholarship for his artwork at Utah State University. He had intentions of becoming a professional artist, but after a two-year mission for his church in Russia he changed his career aspirations to medicine. While he still enjoys artistic pursuits, most of Dr. Francisco's leisure time is spent working outdoors on his family's property. Dr. Francisco's other interests include fly-fishing, horses, and hunting. He and his family thoroughly enjoy all of the recreational opportunities that are available in Fremont County.
Doctor of Nursing Practice
University of Wyoming
Master of Science in Nursing
University of Arizona
Master of Science in Health Sciences
Montana State University
ORTHOPAEDIC NURSE PRACTITIONER
Jesse Morse-Brady, DNP, MS, ONP-C, FNP-BC, joined Fremont Orthopaedics in 2019, and has been caring for patients in Fremont County since 2014 in a variety of settings.
Ms. Morse-Brady has worked in healthcare since 2008, in several different clinical roles. Her interests in public and global health led her to complete a master's degree with a focus in international medicine through Montana State University. She lived and conducted rural healthcare implementation research in the Achham region of Nepal, before returning to the United States to complete her nursing education. She then worked in perioperative and primary care settings in Fremont County for several years before pursuing her doctorate of nursing practice at the University of Wyoming. She holds board certifications in both orthopaedics and family practice.
Ms. Morse-Brady provides comprehensive non-operative orthopaedic care to patients of all ages, and works closely with our surgeons to help patients prepare for and recover from surgery. She treats patients with acute injuries such as fractures and muscle or tendon injuries, as well as chronic conditions such as arthritis. In addition to her orthopaedic focus, Ms. Morse-Brady's family practice background enables her to work with patients to optimize their overall health and improve management of chronic diseases. She has particular interests in wellness, rural healthcare delivery, and the impact of orthopaedic conditions on everyday life.
Ms. Morse-Brady spends most of her free time rock climbing, bicycling, skiing, fishing, gardening, and exploring the mountains. She and her husband live in Lander, along with their dogs, cat, turkeys, geese, and numerous houseplants.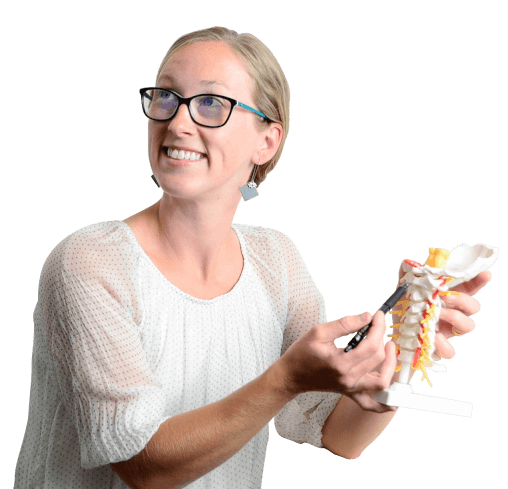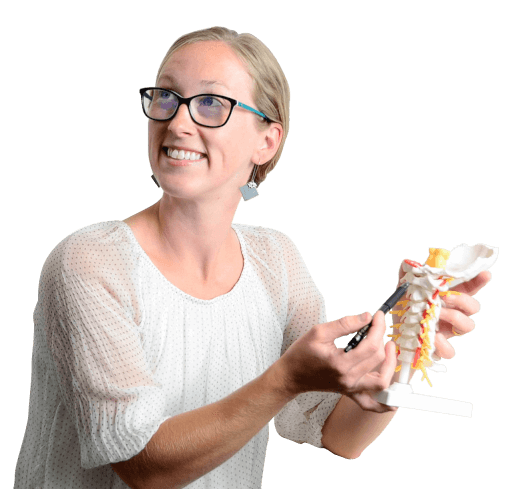 Bachelor's of Science in Nursing
University of Wyoming
Doctor of Nursing Practice
University of Wyoming
BOARD CERTIFIED NURSE PRACTITIONER
Brittany Cox joined Fremont Orthopaedics in the summer of 2022. Brittany is a longtime Lander local who obtained her nursing degree from the University of Wyoming and then pursued a varied nursing career, working in outpatient surgery, school nursing, labor and delivery, women's health and clinical management. Her extensive healthcare experience has fostered an appreciation of the need for accessible, high quality healthcare in the rural setting. Brittany chose to pursue a doctorate of nursing practice in the University of Wyoming's nurse practitioner program. Among her many clinical rotations, Brittany identified orthopedics as a field that she especially enjoyed and a way that she could offer medical support and expertise to her home community of Fremont County. The providers at Fremont Orthopaedics were excited to welcome Brittany to the team.
"[In orthopaedics,] we can provide interventions which allow people to access the best version of themselves; from decreasing pain to achieving fitness goals, overall improving the quality of daily life."
Brittany Cox offers non-surgical, general orthopaedic care to patients of all ages. She frequently is able to offer same and next day appointment availability for the treatment of acute injuries, including fractures, muscle and tendon injuries, as well as the management of chronic diseases, such as arthritis. Brittany also assists our surgeons and patients in the preparation for and recovery from surgical procedures. Brittany's family practice and school nursing background allow her to offer special care for our school age patients and patients with medical conditions that interact with their orthopaedic concerns. She is eager to offer compassionate care to all members of our community.
Brittany and her husband enjoy the access to the incredible outdoor spaces and a "one of a kind" community which makes Fremont County a wonderful and unique place to live.
Together with their two children they enjoy camping, biking, hiking, and skiing. The Cox family are active in various sports. Brittany currently spends a lot of weekends traveling for kids' sporting events--something many Fremont County parents can relate to!