COVID-19: A Message to Our Community from Fremont Orthopaedics - UPDATED July 16th, 2020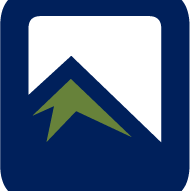 The providers at Fremont Orthopaedics continue to see patients at our Lander and Riverton office locations. Our practice is able to provide same day and next day appointments to individuals with urgent bone, joint, and extremity problems and injuries.
In order to minimize the risk of transmission of COVID-19 and other illnesses to our patients and staff, we are asking patients to be aware of the following:
If you are experiencing a fever or any illness symptoms, or if you have been in close contact with a sick person, please call our office prior to arriving. This will allow us to evaluate your treatment needs, provide you with instructions, and make preparations to provide you with care in the safest manner possible.
All patients and visitors can expect a temperature evaluation and symptom screening upon arrival.
We encourage all patients and visitors to our clinics to wear a face covering and sanitize their hands. If you are in need of a face mask, we are able to provide you with one at the time of your visit.
Patients are requested to limit visitors accompanying them to their appointment to one adult in good health.
All of our staff will be wearing masks as they care for you. We may additionally utilize gowns, gloves, and eye protection as we provide your care, in accordance with Centers for Disease Control and Prevention (CDC) and Wyoming Department of Health guidelines.
Clinic surfaces are frequently sanitized and disinfected with solutions qualified for use against COVID-19 and other pathogens.
We are pleased to offer telehealth visits to many patients, such as those needing follow-up care. A telehealth visit consists of a videoconference via a HIPAA-compliant web platform or a telephone consultation with your provider at a designated appointment time. Telehealth allows our patients the opportunity to continue to receive specialized orthopaedic care and guidance from home. We encourage patients interested in a telehealth visit to call our office.
Our providers are committed to working with all patients, especially senior citizens and those with chronic health issues or other concerns, to individualize their care plans and treatment arrangements during this challenging time.
From Dr. Cory Lamblin and Dr. Ben Francisco:
It is an honor to live and work among the dynamic, hardworking, and caring people of Fremont County. We have confidence in the resilience of our community. We stand together with our fellow healthcare providers, local business owners, and all of you; we will continue to support each other as we face this unique challenge.